Vintage Blue Cotton Coveralls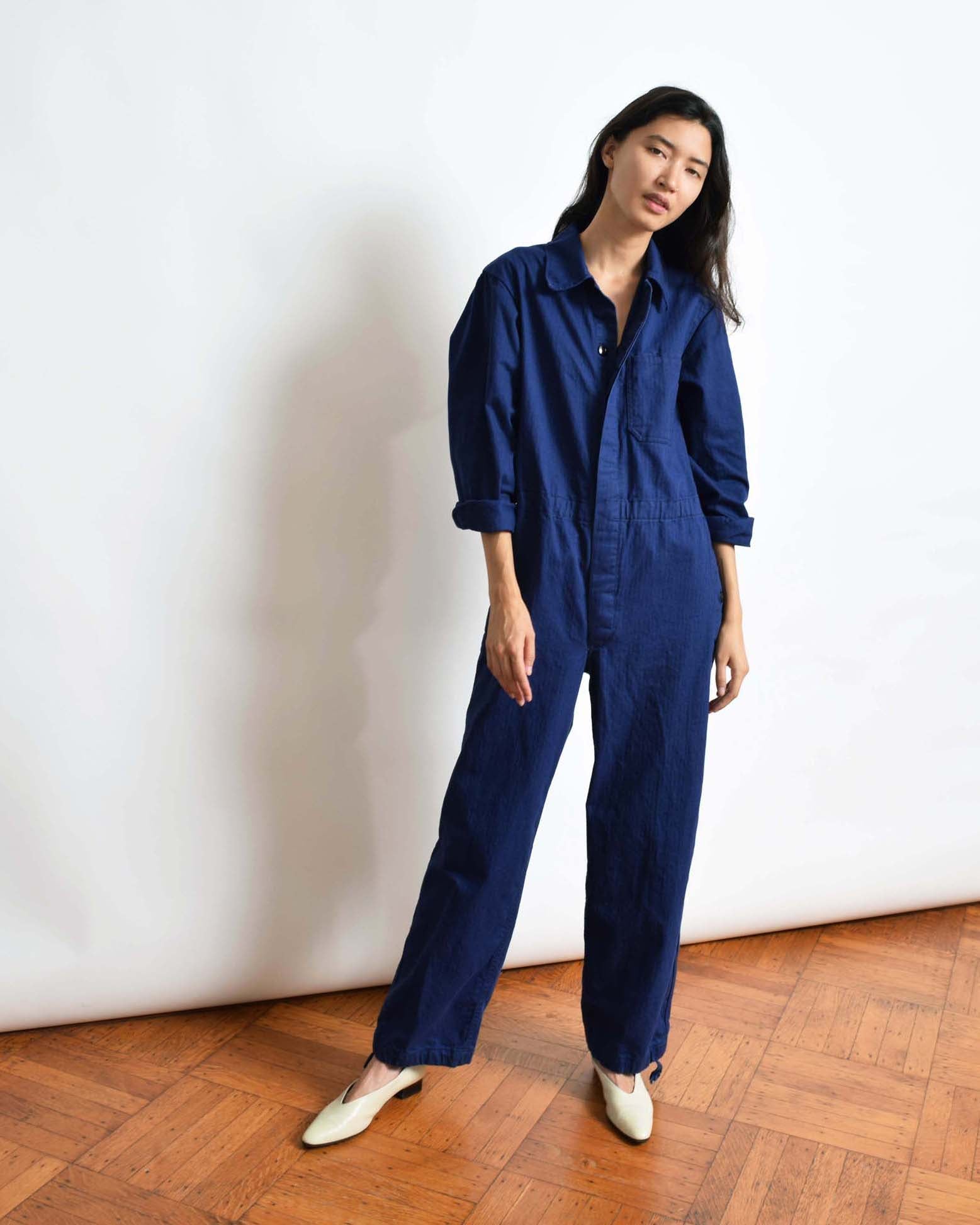 Vintage blue cotton coveralls. Light to medium weight cotton herringbone twill. Single breast pocket. Two pass-through pockets with button closure (not functioning pockets). Hidden placket button closures. Size 'XS to M' shown unpinned on an XS/S.
Fabric: 100% Cotton

Women's XS to M (up to US size 8), depending on desired fit
Shoulders: 18.5"
Sleeves: 23"
Bust: 42"
Waist: 39"
Hips: 45"
Rise (top to crotch): 30"
Inseam: 28"
Total Length: 57"

Women's M to L (up to US size 10), depending on desired fit
Shoulders: 19"
Sleeves: 23.5"
Bust: 45"
Waist: 40"
Hips: 47"
Rise (top to crotch): 31"
Inseam: 29"
Total Length: 59"
Women's L to XL (up to US size 14), depending on desired fit
Shoulders: 20"
Sleeves: 23"
Bust: 48"
Waist: 42"
Hips: 50"
Rise (top to crotch): 33.5"
Inseam: 30"
Total Length: 61"

Excellent vintage condition. Minor distressing or slight fading throughout consistent with age and style. Please note that each pair has unique distressing and subtle signs of wear that sometimes include small stains or minor mended areas. Shade of blue may slightly vary.  Photo represents the style, not the exact pair.